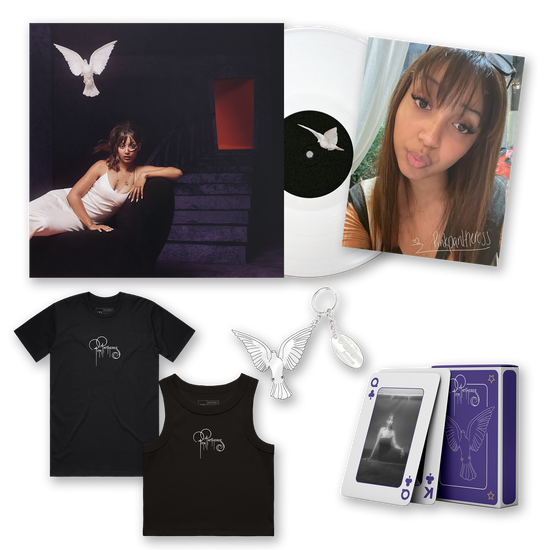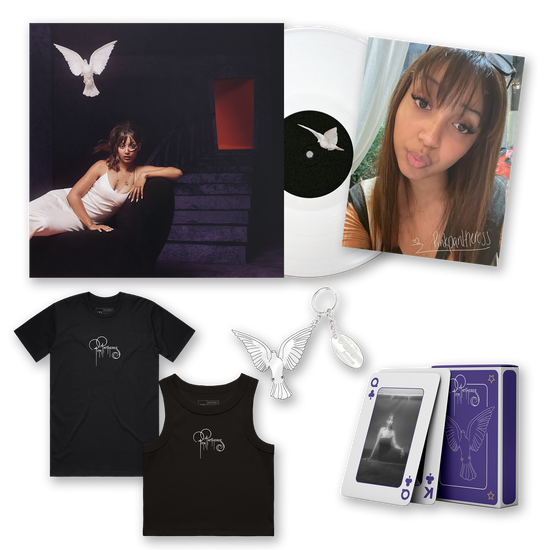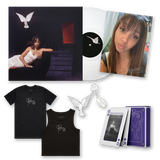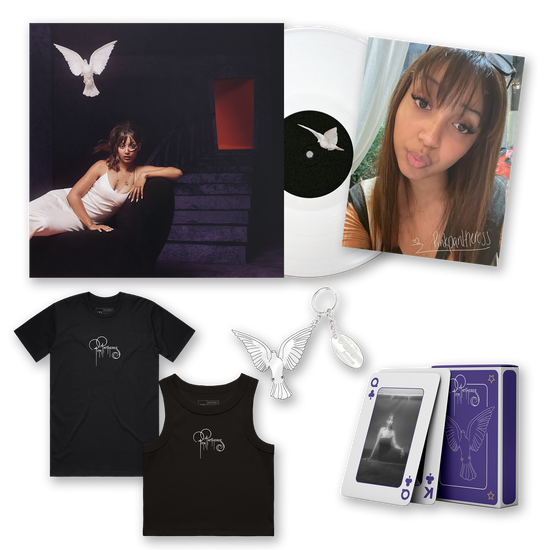 White Vinyl, Black Tank, T-Shirt + Accessories Bundle (Signed)
Pre-order included
Availability:
This item is currently not available
6 part bundle including Heaven Knows white vinyl featuring an A2 poster, Logo Black Tank and T-Shirt, Playing Cards, Dove Keyring and an artcard signed by PinkPantheress.
Following on from her critically acclaimed mixtape to hell with it, the debut album reveals PinkPantheress' inner self-reflection as she explores various types of relationships, including romantic, parasocial, materialistic pursuits, grief, and finding contentment within loneliness. Produced and written by PinkPantheress, the 13-track project was created alongside previous and new collaborators including Greg Kurstin, Mura Masa, Danny L Harle, Count Baldor, Phil, Cash Cobain and more. The product of PinkPantheress and these collective minds working together is an album that exhibits a new emotional depth from the musician's songwriting paired with her saccharine vocals and earworm production.
"The record is about grief for a loss but being at peace with yourself in your aloneness. Journeying from hell into purgatory, but I'm ok with being there"